ECOSAL-UK Projects
in the UK
PARTNERSHIP WITH UNIVERSITY OF SALFORD
During 2020 we are preparing new applications for research projects to look into our salt heritage in conjunction with the Centre for Applied Archaeology and Department of Geography at Salford University.
BRUNNER GUILDHALL
Winsford, Cheshire
Andrew Fielding and Ecosal-UK assisted Winsford Town Council in the production of a Viability Plan to advise on the conservation, repair and refurbishment of the Brunner Guildhall
In 1899 the Guildhall was the gift of Sir John Thomlinson Brunner MP and owner of Brunner Mond & Co a salt and alkali company.
As such it has cultural associations to the Cheshire salt industry.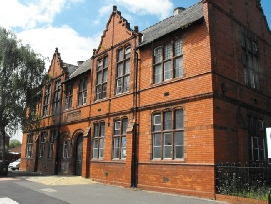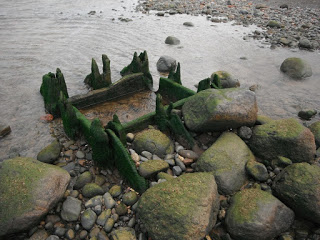 CROSSCANONBY SALT PANS
Ecosal-UK will carryout a reassessment of the salt making site at Crosscanonby, Allonby Bay, Cumbria.
A Small Grant was awarded to cover expences from the AIA, Association for Industrial Archaeology.
Storms in early 2020 uncovered new evidence for a sump arrangement for carrying sea water below the sand to the salt pans.
The work will take a fresh look at the well known 'well' structure that is periodically covered and uncovered by shifting sands in the inter-tidal area.