DIARY 2017
15-19 March Garum : ketchup of the gods
Helston Museum
An exhibition of experimental work to make fish garum
by BSc Archaeology Students from Truro and Penwith College
with Plymouth University
7 May Salt Sunday
Salt of the Earth Network
1.30 - 4pm
at Lion Salt Works Museum
Marston, Northwich
Cheshire
http://www.saltoftheearthnetwork.net/events/events-2017/
10-11 Sept Saltfest
Droitwich
We are preparing a series of regional meetings to establish a Salt Network across the country.
We are also planning a National Salt Conference to held in 2016. More details here and through Facebook and our Blog site.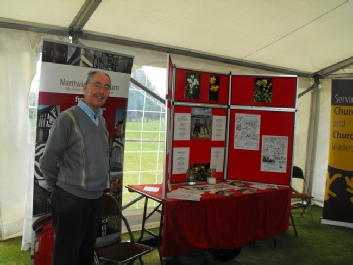 Nantwich Museum stand at Salt Sunday 2015, describing the history behind the Nantwich, Ascension Day song 'Blessing the Brine'.