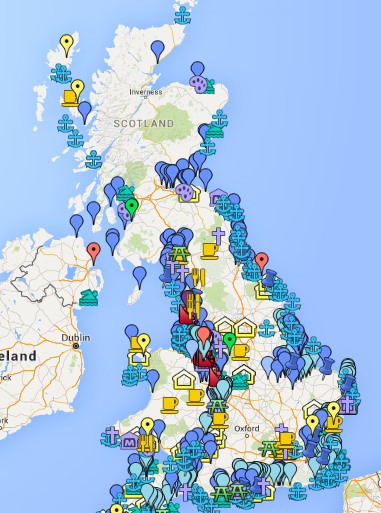 Aspects of Our Salt Heritage
Use the Drop Down menu above
'Salt and -' to find -
SALT ROUTES
ARTISAN SALT PRODUCTION
CULTURE - FOOD - CERAMICS
BIO-DIVERSITY
SALT MAKING PROCESSES
ECOSAL-UK PROJECTS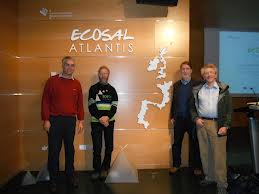 The Ecosal-Atlantis UK team : Roger Herbert, Andrew Fielding, Mark Brisbane and David Cranstone attending the final conference of the Ecosal-Atlantis project at Vitoria, Alava District, Spain. November 2012.
This site has been built by Andrew Fielding and is being constantly updated.
If you have any suggestions to add to the list of salt sites in the UK please send them to us.
There are different Layers that can be turned on and off. Balloons and icons identify archaeological and historic salt making sites, sites listed in Domesday, archives and historical accounts, salt offices and salt officers, wreck sites of ships carrying salt, nature reserves and salt marshes, buildings with a salt heritage, paintings of salt related sites, farms specialising in salt grazed lamb and potters who specialise in salt glazed ceramics.