Le sel: histoire, patrimone et tourisme
Andrew Fielding will give a presentation via Skype to the International Symposium being held in Saline royale d'Arc-et-Senans, France, 5 - 6 April, 2018.
TERRA SALINA
INTERNATIONAL SYMPOSIUM


On Thursday 15 August 2013, Ecosal-UK was incorporated as a not-for-profit company limited by guarantee, registered in England No. 08652326 so that it can take the lead role in studying and promoting the salt heritage of the UK. ECOSAL-UK will be a legacy of the Ecosal-Atlantis project which has also created a heritage route for salt making along the Atlantic coast of Europe. This will be known as Traditional Salt Making - the Atlantic Route.
The First National Organisation in the UK for the Study and Preservation of Historic Salt Making and its Associated Culture
Created through participation in the
EU funded Ecosal-Atlantis project
NEWCOMEN SOCIETY
NORTHWEST BRANCH
One Day Conference
Salt Making in Cheshire
The Northwest Branch of the Newcomen Society will be holding a one day conference at the Lion Salt Works, Northwich, Cheshire on 20 October, 2018.
Andrew Fielding will give a presentation about the development of white salt production in Cheshire.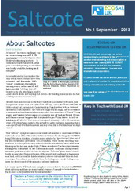 SALTCOTE
The newsletter of Ecosal-UK and the UK Salt Network. Issue No.9 published December, 2021.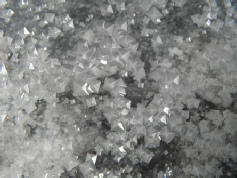 SMALL RESEARCH GRANT AWARD FROM AIA
Andrew Fielding of Ecosal-UK has been awarded a grant from the Association for industrial archaeology to carry out a survey at the Crosscanonby Salt Pans, Allonby Bay, Cumbria. Work to be carried out 2020 - 2021.
New structures were revealed after storm action in early 2020 that provide evidence for a sump system drawing sea water under the sand to the salt pans.

SCOTTISH SALT SEMINAR
November, 2021
Organised by The Scape Trust
at Brora, Sutherland
Andrew Fielding and Tom Lane recorded presentations for inclusion in the on-line version of the Scottish Salt Seminar, which includes recordings of the in-person presentations given by other speakers.
https://scapetrust.org/salt-symposium/